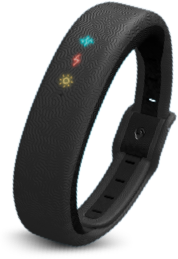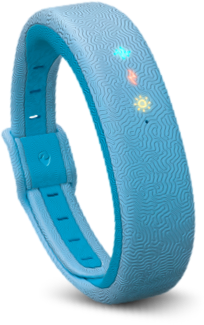 Introducing to Glassy Zone
Catch your best wave with Glassy!

Sleep Better
Getting the right amount of sleep is one of the most important factors for having great health. Glassy Zone measures the quantity and quality of the sleep you get by collecting specific data about the type of rest you are getting. It gathers information about the number of hours you have slept and the phases of sleep you have gone through during slumber.
Record Every Aspect, of Each and Every Session
Glassy Zone gets the most accurate data from each and every one of your sessions, never losing nor ignoring any little detail. What makes this possible are the technologies behind Glassy Zone's genius App using the best accelerometer, GPS and gyroscope technologies on Earth. The result is that you have the gnarly capacity of tracking the number of waves you catch, your speed and/or time you have spent paddling out there, the speed you reach while you are surfing on a wave and the distance traveled with each and every wave you ride! Paddle battle for the right of way will never be the same!


Controls the Amount of UV Sun Rays exposure
Long surf sessions involve long exposure to UV radiation on your skin. Glassy Zone records the amount of UV radiation received while surfing, running, cycling, and other activities. Glassy Zone App alerts you through a LED signal whenever your UV radiation levels of exposure have reached the quantity recommended as being the safe amount, thus warning you of potential UV radiation harm.
Tech Specs: Wearable Glassy Zone
10 Days Battery - A ten hour battery life that will never slow down your sessions.
Accelerometer, Gyroscope and GPS - Maximum technology to register each of your sessions.
Bluetooth-LE
10 ATM Waterproof - Up to ten meters of depth for surfing without worry.
Shockproof - Enjoy and forget your Glassy Zone during your sessions, as it's shockproof.
UV Sensor LED - An LED sensor alerts you through a signal to protect your skin's health
Matrix LED
Access to more than 13,000 spots worldwide
7-days Forecast - Get notified about real-time swell, wind and weather conditions.
Package contents
The Glassy Zone
One USB Charger
Manual in X languages, to show you how simple it is to use it.
Stickers to customize your accessories.
Dimensions
Height: 33,45mm
Width: 25,56mm
Thickness: 10,55mm
Packaging: 25g
GlassyApp is Free
Our app is free. Just as the world gives you the best waves at your disposal, your only goal is to pursue the best spots.